I simply couldn't imagine my life without the relaxing Hang drum music to help me focus and relax throughout the day. I've been enjoying this Hang music for a long time now and I wanted to share some of my favorite artists and albums.
A compilation of good handpan tracks is great background music for your meditations or for when you just want to relax and enjoy your free time. It is also a great working fuel, as it helps you focus without getting your mind off the work you're doing.
Best Hang drum music albums for 2021
Fascinated with handpan sound, I bought plenty of handpan albums during my lifetime (maybe even too much). This collection is home to some of the best and most popular handpan musicians, as well as to some hidden gems.
It's been a tough choice, but I've picked a list of my all-time handpan albums I think you should listen to. There is something for everyone here, but I'm sure that you'll make the right choice with any of these. Check out these classics and get into the beautiful world of Hang drum music.
1. Beats for Your Feet – Hang Massive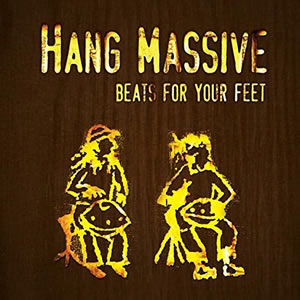 This fantastic duo gained massive with their video for the song "Once Again", which is also the first song on this album.
In the same vein, this mellow tune introduced millions of new people to Hang music.
"Beats for Your Feet" is a live album with six amazing tracks to chill to.
If you have any doubts about this album, make sure to check Hang Massive on YouTube and you won't regret it.
2. Vesica Piscis – Hang Playing Hedge Monkeys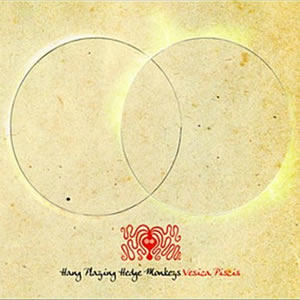 Hang Playing Hedge Monkeys consists of two guys Daniel and Danny who began to perform together in 2008 in India.
Soon after they released a seven-track album called "Vesica Piscis".
This hand album takes you on a groovy and relaxing journey, which is a sound this duo carried onto their future albums.
You will definitely enjoy this upbeat and inspiring mix from Hang Playing Hedge Monkeys.
3. Banyan – The Hand Drum Project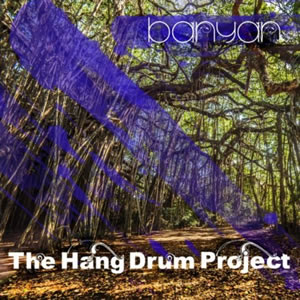 Here's another great music duo called The Hang Drum Project, whose members are James and Daniel.
They began playing together just a day after they met. Such musical chemistry gave birth to an awesome album called "Banyan".
Banyan, recorded in 2013 in India, consists of 9 equally interesting tracks and it's a great listen no matter how familiar with Hang music you are.
I highly recommend it for yoga and relaxation.
4. As It Is (Live) – Hang Massive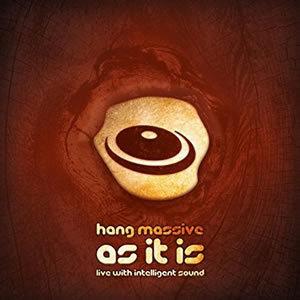 This is another album from Hang Massive.
"As It Is" is a live release and a significant upgrade to their first album. It has 12 amazing Hang tracks for your soul.
This album with a beautiful cover showcases the duo's amazing hand-playing skills.
You can even hear electronic music influences in the album as it progresses through an upbeat vibe and beautifully hypnotic downtempo tracks.
5. Ceremony – James Hood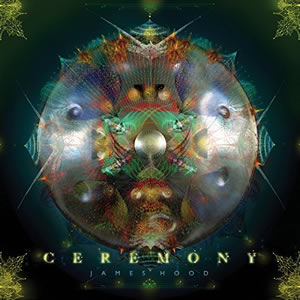 James Hood's handpan music is a real treat for every fan of ambient, electronic music, and fans of quality music in general.
His album "Ceremony", released in 2014, made a real breakthrough in handpan music.
These 18 time-slowing tracks played on PanArt "Hang" make a peaceful and compelling experience.
You will get more than two hours of beautiful handpan music for relaxation, meditation, or concentration that you will enjoy.
6. Blood Moon – The Many Rivers Ensemble feat. Hang Massive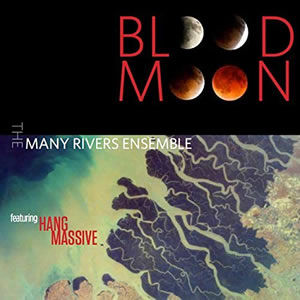 This is the third time we have Hang Massive on this list.
This time as a contributing artist to The Many Rivers Ensemble's mesmerizing albums "Blood Moon".
These two talented groups got together back in 2013.
They made remarkable 8 tracks that blend handpan music, string instruments, and even didgeridoos into a beautiful 45-minute experience.
7. Keona the Cousins' Hang Duet – David Charrier & Sylvain Paslier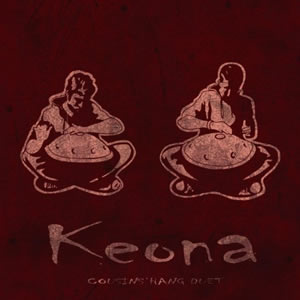 It all started with a jam video on YouTube when these two cousins decided to start making handpan music.
It didn't take them long to make an hour-long, 11-track album called "Keona: Cousin's Hang Duet".
This duo creates a unique rhythmic and harmonic sound that's a real treat for all listeners.
Album was recorded while they performed live in various parts of the world.
8. Pure Ceremony – James Hood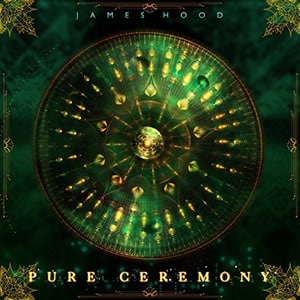 Building upon his first successful handpan music album, James Hood continued making beautiful ambient music.
He followed up with a beautiful 2-hour long release called "Pure Ceremony".
If you couldn't get enough of James Hood's handpan music, this release is a must-have.
It takes you an 18-track journey through handpan music bliss and relaxation.
How and where to pick good Hang drum music albums
Although you have plenty of choices and can't go wrong with this list, I want to help you choose quality Hang drum music for yourself. Here are a couple of tips that will be a good guideline for you in the future:
Read reviews – You can find a lot of reviews on online shops, YouTube, or review sites for all the albums that are at least a little bit popular. Go ahead and read them, you can find a lot of useful information there.
Give the songs a pre-listen – Wherever you can give the songs a pre-listen make sure you do it, whether it is the online shop or some music platform.
Choose reputable artists – Google artists and check them out, if they have a lot of albums (especially popular) they must be doing something right.
You can buy music in most online shops. If you use Apple products, iTunes will probably have you covered. However, Amazon is, in my opinion, a place with a much better selection of albums. You can buy it in digital form where you can even get individual tracks, on CD or Vinyl.
I'm confident that this guide will give you a lot of options when it comes to this kind of music. I would also suggest that you also go and explore for yourself. I hope that you gained even more knowledge and interest in the beautiful Hang drum music.